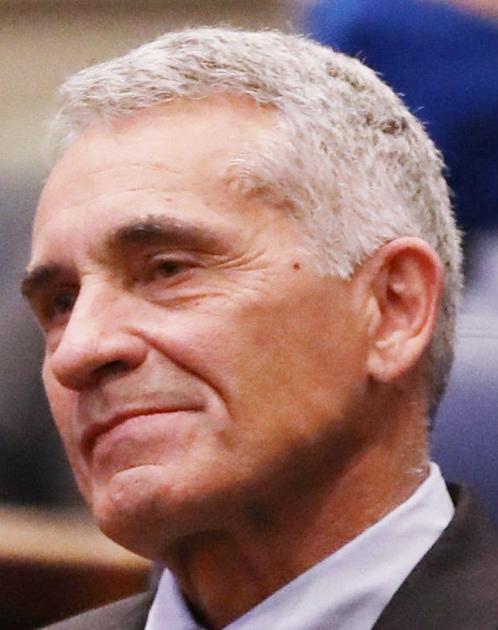 MONTGOMERY — A wide-ranging gambling bill in the Alabama Senate could allow state voters to institute a lottery, expand casino gambling and legalize sports betting.
The proposal, introduced by Sen. Del Marsh, R-Anniston, on Tuesday, comes after a report from Gov. Kay Ivey's study group on gambling showed such proposals could bring in hundreds of millions of dollars and that voters favored expanded gambling.
"I feel good about where the bill is right now," Marsh told reporters in the Statehouse on Tuesday. "This takes a lot of the (study group's) input into the bill. I think the people of the state are ready to address this issue and want to."
According to information released by Senate leadership, the proposed constitutional amendment would call for a state lottery with proceeds to go toward college scholarships, both to institutions of higher learning and trade schools. Though there is no revenue estimate included, a lottery bill from 2019 estimated it would generate about $167 million annually.
Four existing bingo slot machine casinos at dog tracks in Macon, Greene, Jefferson and Mobile counties would be allowed to expand to full-fledged casinos with real slots and table games after purchasing multi-year licenses with prices reflecting their sizes.
For Jefferson County's Birmingham Race Course, the proposed license is $100 million for 30 years. For Macon County's Victoryland, it would be $50 million for a 25-year license. For both Mobile Greyhound Park and Greene County's Greenetrack, a license would be $5 million for 10 years each. All casinos would be taxed at 20% under Marsh's plan.
Contingent on a compact with the Poarch Band of Creek Indians, which operates casinos in Atmore, Wetumpka and Montgomery, the tribe would also be allowed to expand to table games and build an additional casino in either Jackson or DeKalb counties in northeast Alabama. No tax or license amounts for the Poarch Creeks were included in the proposal as they would be negotiated in the compact.
Marsh's bill would allow each casino to operate sports betting contracts with three online sports books, which would be separately licensed and allow for online sports betting.
As for bingo, the bill would specify that only paper bingo is allowed for charities and it would repeal any local constitutional amendments allowing electronic bingo. Various local laws regulating bingo have been the source of legal disputes between the state and casinos for more than 10 years.
Marsh's proposal calls for revenue from the casino licenses and taxes to be accrued in a new Gaming Trust Fund, where it would be divided up between state accounts and programs. According to information on the bill provided to Alabama Daily News, 75% of casino revenue would go to the state's General Fund to be earmarked for expanding access to high speed broadband internet in rural areas, fund rural health care services, including mental health services, and infrastructure improvements in counties and cities that do not have a casino.
The bill would create an Alabama Gaming Commission to regulate all forms of gambling, with seven members: four appointed by the governor, one by the speaker of the House, one by the pro tem of the Senate and one by the attorney general.
All gambling interests would be prohibited from political contributions to candidates for the Legislature, governor, lieutenant governor and attorney general.
The proposal, if passed by the Legislature, would go before voters in a statewide referendum. If passed, the plan calls for a special legislative session to pass enabling laws filling in the technical details of the plan. The dates of a potential vote or special session are not known.
The bill was referred to the Senate Tourism and Marketing Committee, which is scheduled to take up the bill today. That would put it on track to potential Senate passage by Thursday. However, Senate President Pro Tem Greg Reed told reporters it was unlikely that the bill would reach the floor this week.
A spokeswoman for Gov. Kay Ivey said the governor wants the Legislature to be "thorough and deliberate" as they debate the issue, saying any legislation must pass the "smell test," a line Ivey used in her State of the State address.
"The governor has been in several discussions with Senator Marsh on this issue," press secretary Gina Maiola said. "She looks forward to working with the Legislature and believes that Alabamians should have the final say."
Get Unlimited Access
$3 for 3 Months
Subscribe Now
After the initial selected subscription period your subscription rate will auto renew at $8.00 per month.