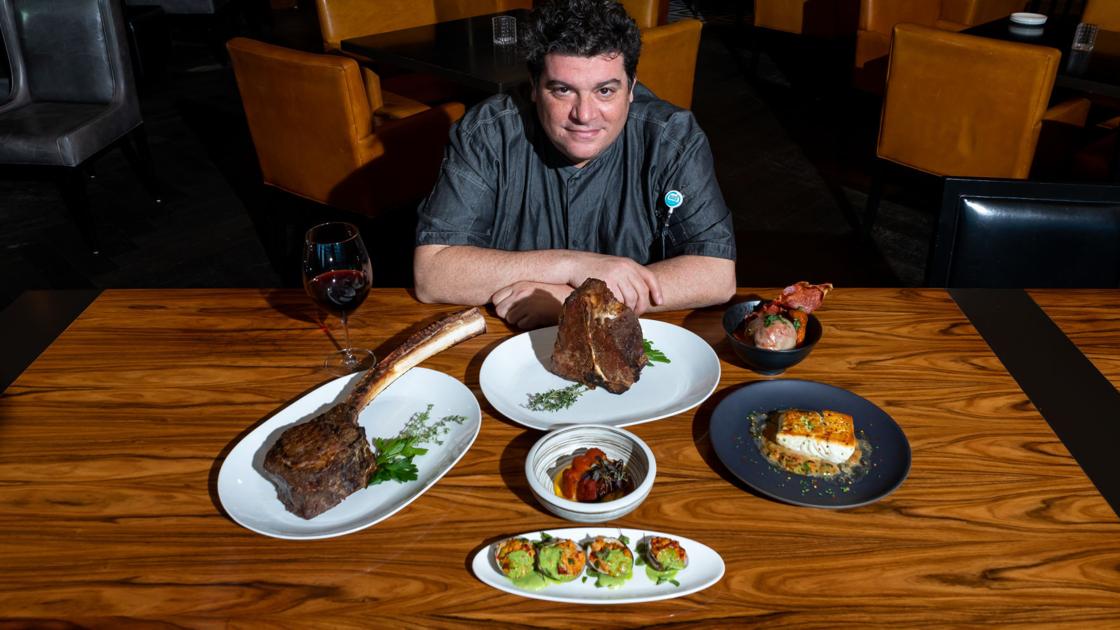 "In the end, I want American Cut to be the most successful steakhouse in the city, not just in terms of following but how they feel when they leave here. It's like when you go to Disney you know you won't feel like that until you go back, and that's what we are trying to do here and everywhere else in the building. When you leave American Cut, you won't have that same feeling (or) that great experience until you come back here."
As for DiBona, he's glad to be back in the kitchen of a casino steakhouse.
"I feel great," DiBona says. "I am here at a property that I know is just going to explode! People are going to look at us and say, 'Wow, what just happened? With the great people that I have surrounding me and the ideas that are floating around, I know that I am somewhere special."
The specialty cocktails are named after famous rock songs like the Hey Jealousy ($16) with Hendricks gin, fresh sour, mint, cucumber and a touch of black pepper; the Maria Maria ($17) boasts Patron Anejo, Averna, honey syrup, jalapeno and Fever Tree ginger beer; and the Smoke on the Water ($22), a smoked old-fashioned with Woodford Reserve and orange bitters is prepared by cart service (when COVID restrictions are lifted) where cedar is fired tableside to smoke the glass. Perfection.
American Cut is one of the few steakhouses in the city to boast its own pastry chef, and Satoko Kakinohana has a lot of fun with dessert ($10) such as the nostalgic cookies and milkshake featuring double-chunk chocolate chip cookies baked to order with a small vanilla shake to wash them down; homemade ice creams and sorbet that change regularly; S'more cake with toasted marshmallow; cheesecake with crème fraiche and passion pineapple sorbet; and key lime pie with toasted meringue, blackberry jam coconut sorbet and coconut graham cracker crust. But the Crackerjack sundae with caramel popcorn, peanut brittle and popcorn ice cream is reason to start your meal with dessert so you don't run out of room.